Kotlin Wasm
Kotlin has the power to build applications, and reuse mobile and desktop user interfaces (UIs) in your web projects with Compose Multiplatform and Kotlin/Wasm.
Compose Multiplatform is a declarative framework based on Kotlin and Jetpack Compose, which allows you to implement the UI once and share it across all the platforms you target. Specifically for web platforms, Compose Multiplatform uses Kotlin/Wasm as its compilation target.
Explore our online demo of an application built with Compose Multiplatform and Kotlin/Wasm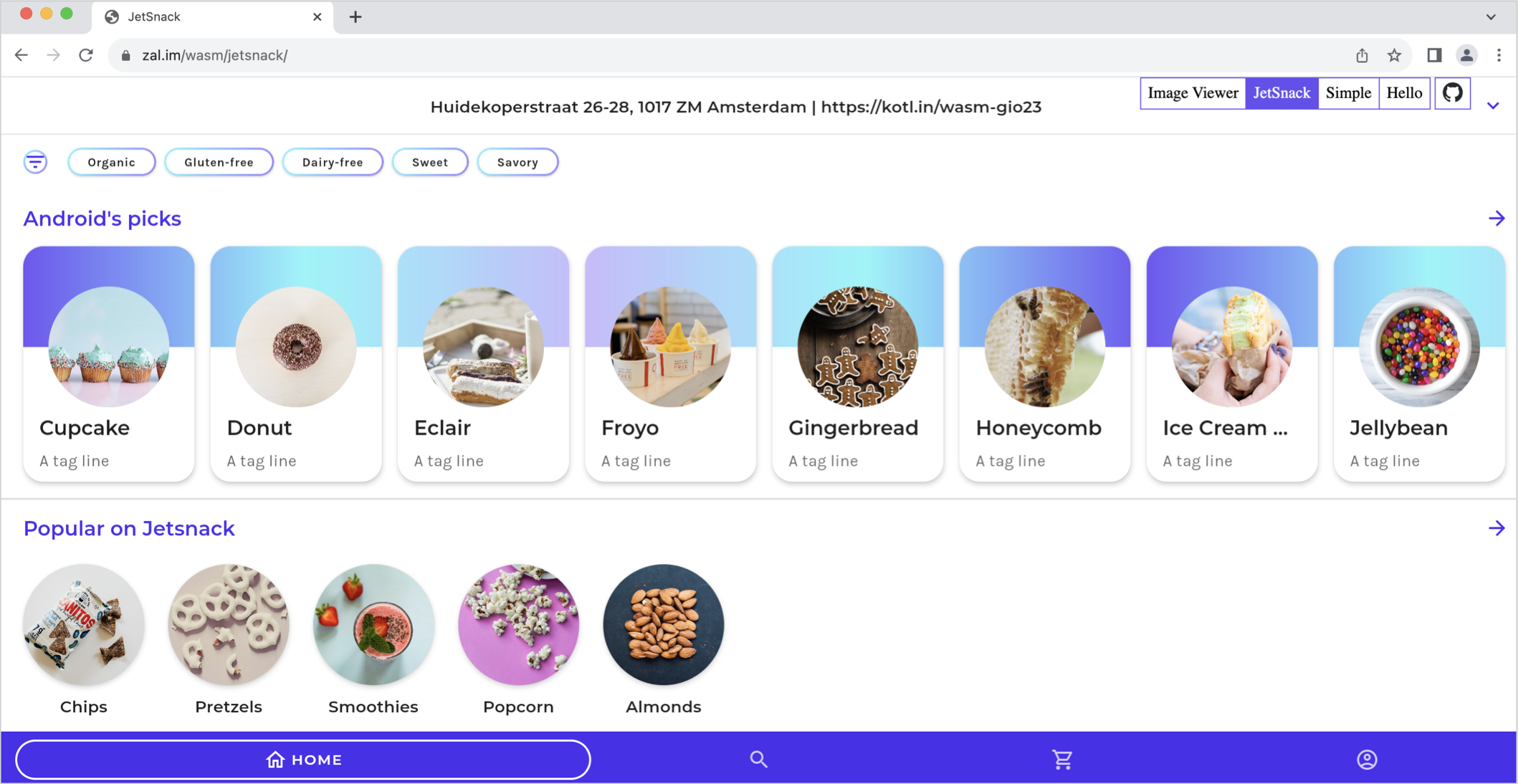 WebAssembly (Wasm) is a binary instruction format for a stack-based virtual machine. This format is platform-independent because it runs on its own virtual machine. Wasm provides Kotlin and other languages with a compilation target to run on the web.
Kotlin/Wasm compiles your Kotlin code into Wasm format. Using Kotlin/Wasm, you can create applications that run on different environments and devices, which support Wasm and meet Kotlin's requirements.
Would you like to try it yourself?
Last modified: 07 December 2023